NJ FOOD & WINE FESTIVAL/WINES OF PIEDMONT/BLUE MOON CAFE
NEW JERSEY FOOD AND WINE FESTIVAL at Crystal Springs Resort, March 15 – March 17, 2013. This is one of the premier Food & Wine Festivals in the all of New Jersey. Food and wine lovers congregate to meet and sample foods from some of the best chefs in the country. This years featured James Beard chef is Jose Andres. There are seminars, classes, and tours of the world renowned Wine Cellar. You can purchase tickets for single events or full days. This all with the beautiful back drop of Sussex County and a four star resort. Click here for more details and ticket information:
NEW JERSEY FOOD AND WINE FESTIVAL.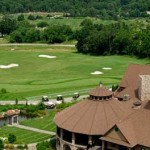 CELEBRATE THE WINES OF PIEDMONT at The Pleasantdale Chateau March 15, 2013. This is a five course dinner with wine matching. The guest speaker will discuss the uniqueness of the Piedmont region along with the wines. The setting of the music room at the Pleasantdale Chateau is nothing short of spectacular. Click here for more details: Pleasantdale Chateau.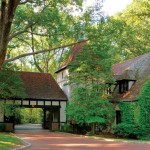 LEPRECHAUNS GO LOCO! Blue Moon Mexican Cafes, March 17, 2013. If you are looking for some non-traditional St. Patrick's Day fun check out Blue Moon Mexican Cafe. They have four New Jersey locations, Woodcliff Lake, Englewood, Wycoff, and Jersey City. They are celebrating with give aways, live music and of course green burritos and green beer. Click here for more information:
Blue Moon Cafe.