Get Organized/Cooking.com/Calandra
Roll down Fruit holder. Takes up less space than a large bowl. Shop The New Clearance Section-Up to 90% Off at ShopGetOrganized.com!

Shop for Mother's Day Gifts at Cooking.com
Cooking.com will match any price you find, plus give you another 10% off.
Calandra's Il Vecchio Cafe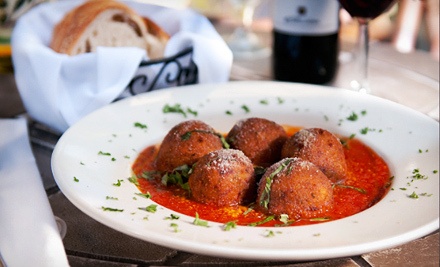 Italian Lunch at Calandra's Il Vecchio Café (Half Off). Two Options Available.
Experience Calandra's at 50% off. Homemade pastas, specialty pizza, and a nice wine selection. Great place for family and friends.