Capalbo's is mainly an online store that carries 100's of specialty and Gourmet Food Baskets
. Those that live in North Jersey are lucky enough to be able to visit their walk in shop located at 350 Allwood Road in Clifton. It carries their quality gift baskets and will also take orders for their many gift items. Exclusive to the store you can also find one of the largest candy bin and Jelly Belly jellybeans displays. Here you can make your own assorted bags and containers.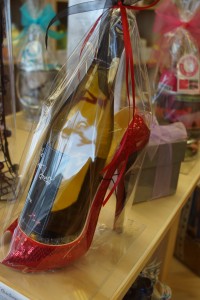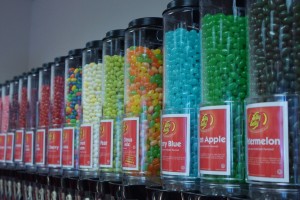 The store is attached to a 30,000 square foot factory. They have the ability to make one special basket or fill an order for 100's of baskets. The baskets are filled with a wide variety of items such as Belgian chocolate, Hershey chocolate, Primo Dolce cookies, Columbia Crest wines, and Dom Perignon champagne. The fruit is only the freshest Grade A Extra Fancy and the baskets can be made for any occasion, Mother's Day, Father's Day, sympathy, housewarming, corporate events, and kosher baskets, to name a few.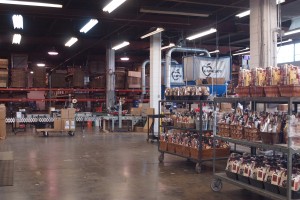 The Capalbo Family has been in business for over 104 years. Rose and Domenick Capalbo started the business in 1906 by hand selecting fresh fruits and vegetables at market and then delivering them to affluent families in Essex County.
The company evolved by adding gourmet food items, buying in bulk, and then opening a store front in Nutley, New Jersey. Today you can still find a Capalbo family members at work in their Clifton location.
It is nice to know that there is a place in North Jersey that has been able to sustain itself through hard work, great quality, and outstanding customer service. The added beauty is walking in and browsing the Clifton store or having the convenience of a speedy van delivery to local areas. Many gourmet gift baskets also qualify for free shipping.
Capalbo Gift Baskets has also expanded to Wine Gift Baskets
and Adorable Baby Gift Baskets for Baby Boys and Girls
Capalbo's Gift Baskets

350 Allwood Rd.
Clifton, New Jersey 07012
Store Hours:
Mon – Fri 9AM – 6PM
Saturday 9AM – 4PM
Phone: (973) 667-6262 or (800) 252-6262
Fax: (973) 450-1199