Spring is almost here and most cannot wait until they can enjoy Jersey fresh fruits and vegetables. Our state has some of the most beautiful farms and best produce. However, if you cannot wait until May to get your Jersey strawberries or July to get those beefsteak tomatoes the next best thing is fresh produce at a reasonable price. This is what you will find in abundance at the 46 Farmers Market in Totowa.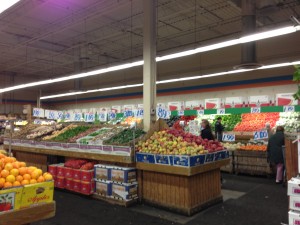 The 46 Farmers Market is not a true farmers market in the sense of local or organic. My lettuce was from California, blackberries from Guatemala, and blueberries from Chili. The produce is of high quality though. There are always numerous workers on the floor sorting through mounds of fruits and vegetables clearing out any old or undesirable produce. I have never come home with food I had to throw out the next day because it had spoiled. On a recent visit I purchased a plethora of produce for $33.47 which will last at least 10 days. It was a treat to have summer watermelon on a cold winter day which was juicy and delicious. The blueberries and blackberries have lasted more than a week.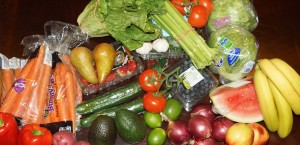 The 46 Farmers Market has fresh herbs such as, parsley, dill, chives, cilantro, all at their low price point. There are items such as spices, pastas, teas, nuts, rolls, and honeys.
A nice aspect of the 46 Farmers Market is not only the reasonably priced produce but the large floral department and deli area with the same low prices. The floral department carries seasonal favorites: tulips, mums, or pansies depending on the season. Fresh cut flowers and arrangements.
The deli department carries Italian specialty oils, roasted peppers, artichokes, olives, mushrooms and any other item for antipasto. The meats are Boars Head and always fresh because of the volume sold. The prices beat most local grocery stores.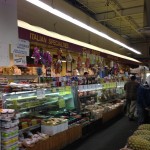 I have found it best to avoid early Monday morning hours because that is the day they replenish from the very busy weekends. It is definitely a place to check out.
The 46 Farmers Market is actually owned by the New Jersey Farmers Market Group headquartered in Cranford. There are 9 locations through out North Jersey, Totowa, Belleville, South Amboy, Hillsborough, Freehold, Bergenfield, Middlesex, Livingston, and East Rutherford. The 46 Farmers Market is located 430 US Highway 46 East, Totowa NJ 07512. Phone 973-256-9592. Business Hours M – S 8:00 am to 7:45 and Sunday 8:00 am to 5:45 pm.
Please visit us on Facebook for more photos.